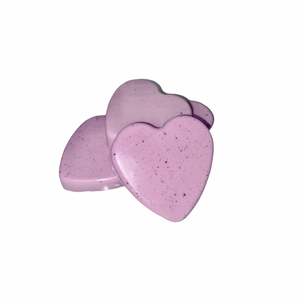 Sweetheart Lavender Cleansing Bar
Simply Lavender Soap is luxurious and relaxing.No dyes are used when making soaps. We only use mica powder for the colorant. 
Sorbitol, Glycerine, Coconut oil, Shea butter, Oatmeal, Sodium hydroxide, Pigment, Lavendar Oil, Peppermint Oil
To ensure longevity, make sure you place the soap on a rack or soap dish and allow it to fully dry after use.
*Disclaimer: Products and claims presented have not been evaluated by the Food & Drug Administration and are not intended to diagnose, treat, cure or prevent disease. Information provided is for informational purposes only.